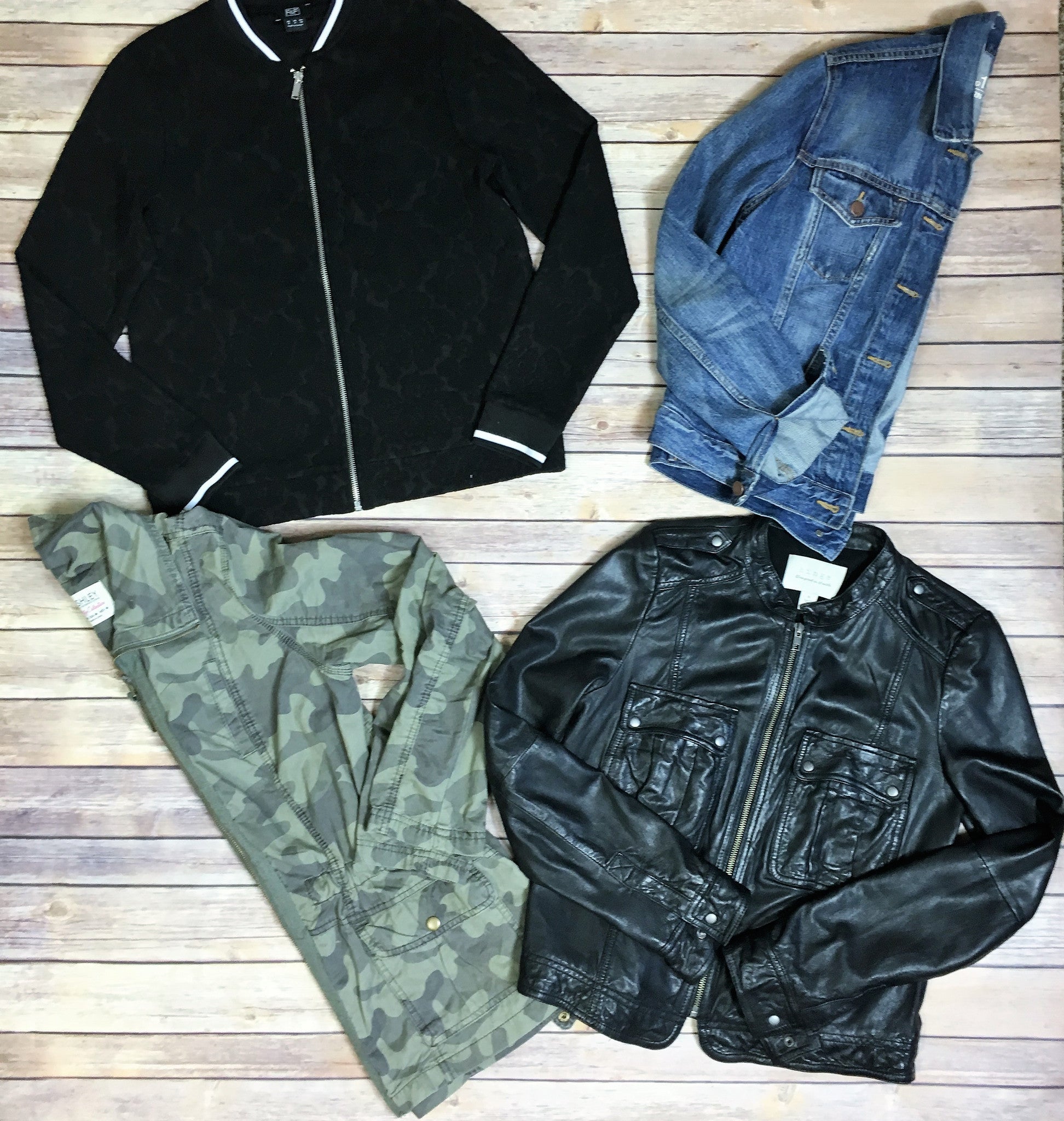 4 Must Have Spring Jackets
The official start of the Spring season is just days away!  Time to start putting away your heavy winter clothes and parka's and making room for lighter layers, bright colors, and floral patterns. In light of the changing seasons, I wanted to share with you 4 must have jackets to have in your wardrobe for the Spring. These styles are classic, versatile, and will instantly elevate whats already in your closet. 
 The Bomber Jacket
This jacket is a great option to add a hint of "sportiness" to your wardrobe. The shape is flattering on everyone and can easily be dressed up or down. I love this black color with a faint floral print. But this bomber style jacket is also great in army green.
The Denim Jacket
The jacket that never goes out of style. It is so versatile and can be worn year around. It can be casual or dressy. My denim jacket has actually gotten better with time, through wear and distress (I bought this jacket 5 years ago). 
The camo print is an updated version of the classic green military jacket. Camo print is  the new neutral pattern, since it pairs well with everything! The longer length of this jacket and cinching in the waist is flattering and has a feminine fit. Pair it over a lace blouse and jeans for a chic uniform. Or wear it over a classic black dress and heels for a date night look.
The Leather Motto Jacket
My favorite go-to jacket year around! The leather motto jacket is timeless, and the edgy style instantly elevates any outfit. Black is a great color and goes with everything. But, I am also loving the tan/cream color for Spring/Summer.  
Here are 4 easy ways to wear these go-to jackets for everyday.....
How to wear the Bomber Jacket: Pair with a stripe tee dress, slip on sneakers, and baseball hat for an easy to wear casual uniform as the temperatures begin to warm up.  
(Stripe Tee Dress , faux suede baseball hat)
How to wear the Denim Jacket: Pair it with your favorite graphic tee, camo joggers, and sneakers for an fun, wearable, athleasure look that can help you feel put together for whatever comes your way that day!
How to Wear the Camo Military Jacket: Wear it over a light blush color sweater when the weather is still cool, with a pair of skinny jeans and sneakers for the prefect everyday uniform. (Camo Jacket, Lace Up Sweater,)
 How to Wear The Leather Motto Jacket: Pair it with a floral tee to add a feminine, fresh look with boyfriend jeans and white sneakers. Your ready for a coffee date, or even casual Friday in this simple, yet chic look.. (Floral Tee, similar tan faux leather jacket)
 Happy Spring!!