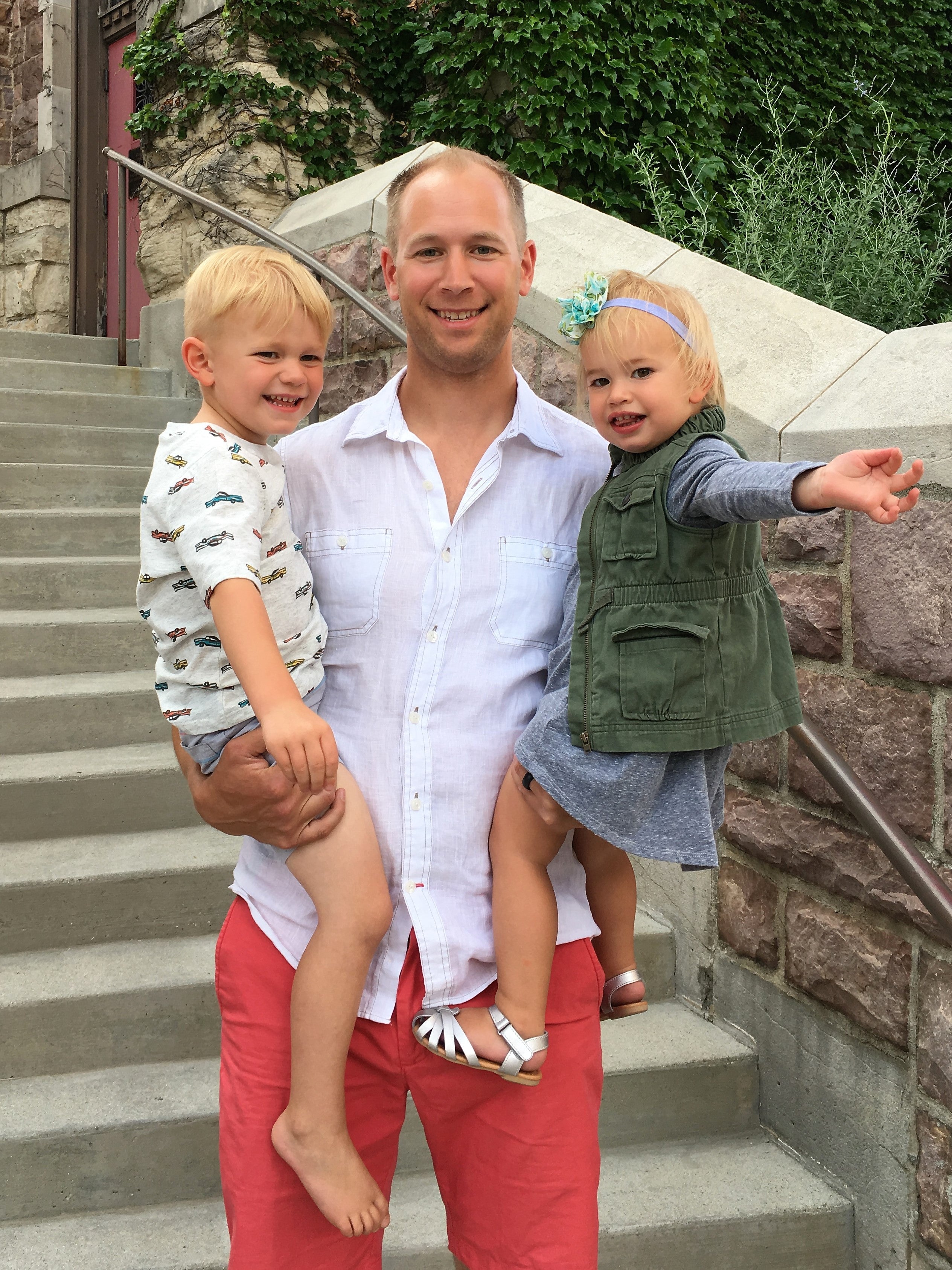 This is my Why...
This is my "Why".....these people right here! I am so blessed to be able to stay home with my kids, while pursing my passion of helping and encouraging other women, through ShopBlume.
We are a team, team Kelly!! My husband Brian advises me, encourages me, take photos, takes care of the kids so I can work, cooks, cleans, works hard at his job as a Police Officer to provide for our family. My 2 toddlers Drake & Shay get to watch me as I help others, learn about hard work, determination, how to balance being a wife, mom, and start/run my own business from scratch. They help me ship orders and love to play "boutique" in my office/warehouse in our basement. It can be hard at times balancing work and our family life, but in the hard days I look at these faces, and I read the comments and emails from my happy clients who have been loved and encouraged through Blume. Or when I see the positive interaction in my Shopblume facebook community I know it is all worth it!
And not only do I get to help amazing women like you, feel like your best selves,...YOU are also helping women and children in need!! With every purchase you make at www.shopblume.com a portion of the proceeds goes towards sponsoring a widow or orphan diagnosed with HIV/AIDS in Uganda through a wonderful organization called ROWAN.
Meet Annie(Pictured below with her youngest) Annie is a widow and mom to 4 boys....through ROWAN and our support she is able to take care of her 4 boys, get the medicine they need, and has learned about sustainable farming to help support her precious family!

Thanks for shopping small and supporting www.shopblume.com!!