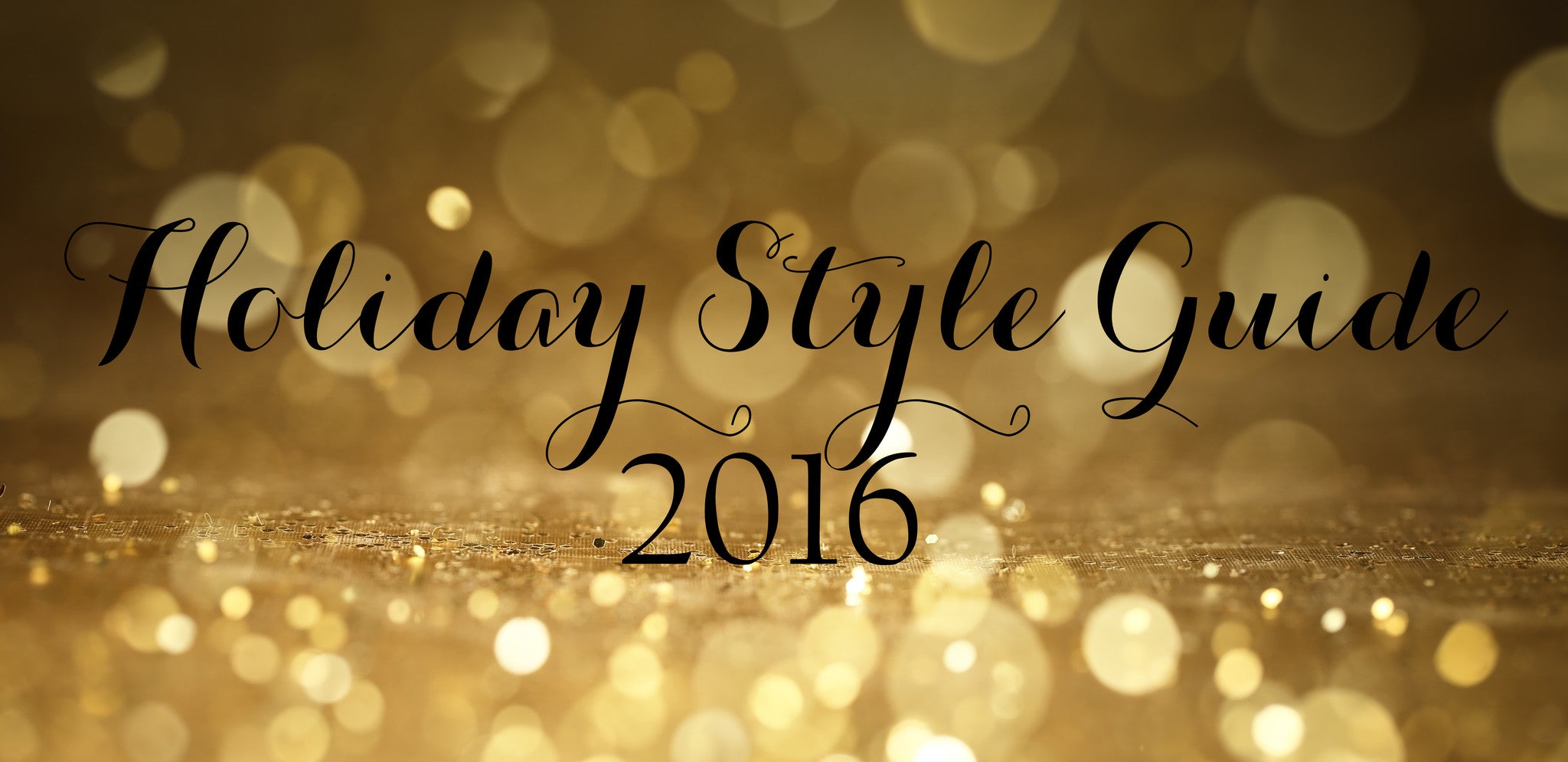 Stand Out This Holiday Season: What To Wear Style Guide
The Holiday season is in full swing. It's a time for work party's, family gatherings, school, church events....the list goes on! On top of that you have a running laundry list of gifts to buy, things to cook/ bake, a house to clean, cards to address and send out, it can seem a little over whelming at times. But, it doesn't have to be! I have put together a few holiday looks to help you get dressed and feel great for every event this holiday season.
This black pleated midi skirt is classic, elegant, and easy to wear. I love the length of this skirt. Pair it with a plaid button up top for an unexpected and effortless look. Just add booties or heels, a gold statement necklace and clutch to complete this look. And, if its cold just add some black tights or our tummy tuck leggings to keep warm.
Look #2 The Sequin Top: Add a bit of glam to your holiday look!
Start with your favorite pair of skinny denim, add some fun black booties, or over the knee boots, then add some glitz with a sequin top. This look is dressy enough for a dinner party, office party or New Years Eve! Layer with a leather moto jacket or cream open cardigan for extra warmth.
Look #3 Faux Leather Leggings Paired with a Tunic Dress or Sweater
They are comfy, easy to wear and instantly dress up anything you pair them with. I love the look of a cold shoulder sweater, faux leather leggings and boots for a family holiday party or dinner. Its cozy, yet sophisticated. And YES, you can pull off these leggings ladies! All you need is the right length sweater, or top to cover your butt, and you can comfortably and confidently wear these statement leggings! Plus, they are super warm, a must here in the Midwest winter season!!
Here are a few of my favorite ways to wear these leggings...
Happy Holidays!!
-Sarah