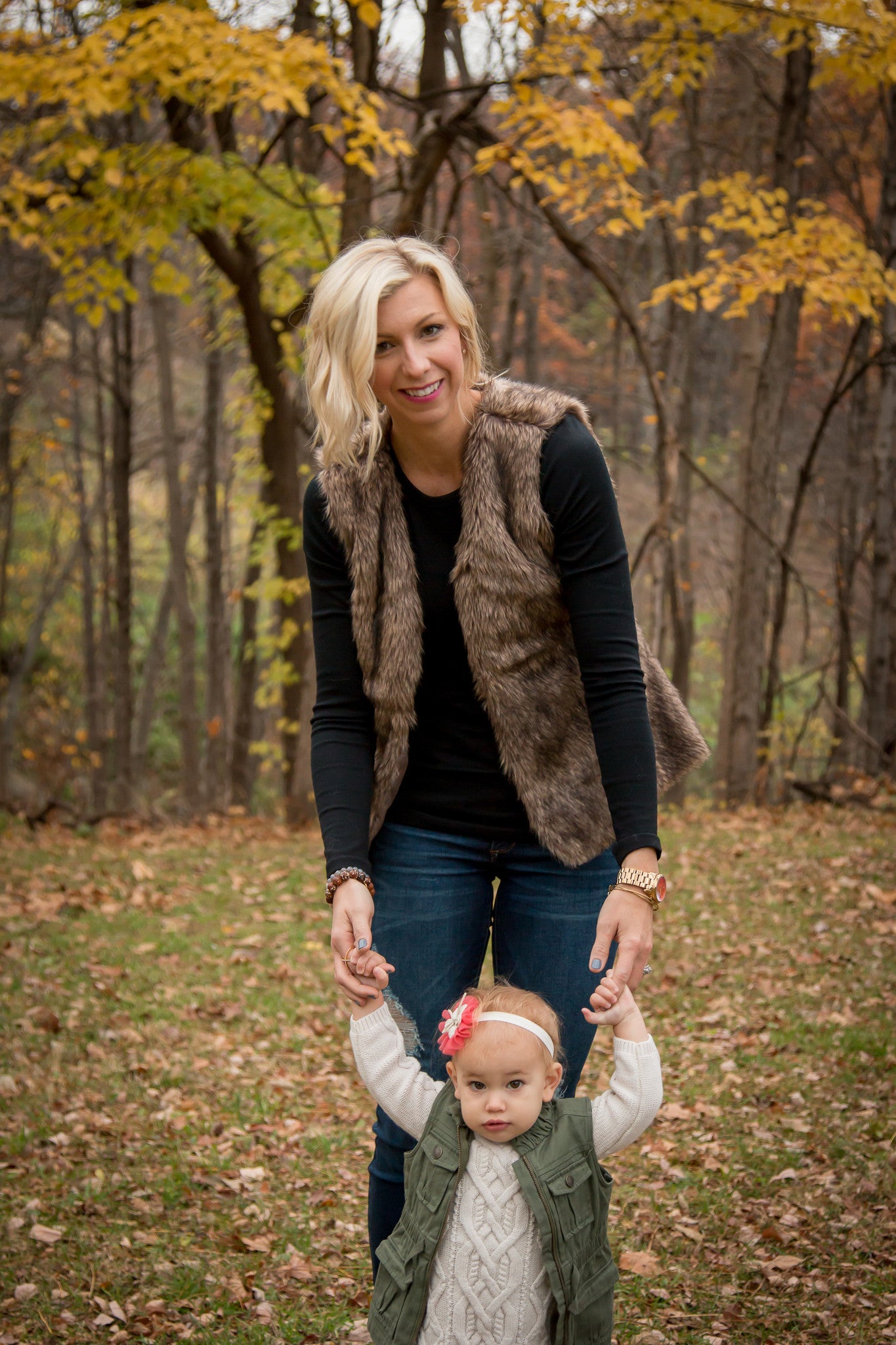 3 Simple, Stylish Outfitting Ideas For Your Thanksgiving Weekend
Here are 3 simple, stylish, outfitting ideas to help you through your Thanksgiving weekend! Thanksgiving is one of my favorite holidays of the year. Gathering with family and friends, making memories, and enjoying amazing food!! It also can be a busy and sometimes overwhelming time, planning, cleaning, cooking, hosting. So I thought I would share a few easy looks to help you get through this holiday stylishly!
SHOP THE LOOK:
 You can't go wrong with a plaid button up top, comfy sweater, jeans and boots to wear for your Thanksgiving gathering. It is casual, yet put together. I love the wine color of this cardigan, it is so elegant. Wearing skinny jeans (stretchy ones to make room for seconds) helps make this outfit feel less dressy. And depending on where your day takes you, the layers (plaid shirt) under the sweater will help keep you warm when you need it, or cool wearing it by itself. Add your favorite pair of booties. To dress up this look add a statement necklace, bracelets, or dressier boots, like over-the-knee boots. 
 Travel wear or Shopping Wear
SHOP THE LOOK:
 If your traveling this holiday season this a great outfit that's both fashionable and practical. Leggings are the way to go when flying or driving. These faux leather leggings are a fun way to dress up this casual look. A plaid top is easy to layer with fluctuating temperatures. Flats are prefect for walking or standing for a long time. And the leopard print is unexpected and adds more of a sophisticated touch. This is also the prefect outfit to brave the mall for some holiday shopping and walk off all that food!
Relaxing With Loved Ones & Holiday Decorating
SHOP THE LOOK:
I love these wine moto joggers as a pop of color. Plus they feel like your wearing sweat pants. This classic and cozy look, paired with an oversized cardigan and longsleeve tee, is perfect for relaxing & enjoying time with loved ones. 
I hope above all else, the cooking, entertaining, cleaning, shopping, you enjoy quality time with family& friends. And take a few moments to take it all in, and reflect on what you are truly thankful for this year!!
Happy Thanksgiving!
Sarah